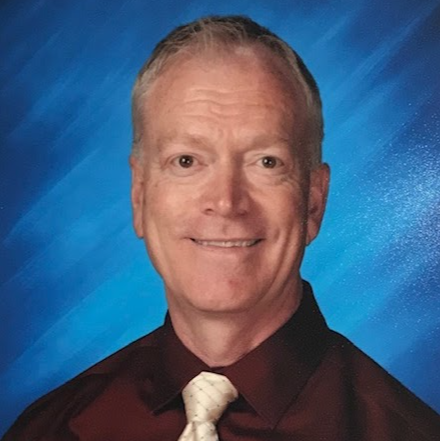 Dr. Tim Godfrey
Lake Park Audubon School District
Dr. Timothy Godfrey has been in education for over 24 years, 12 of which have been in administration. During that time, he served in the roles of special education teacher, college professor, athletic director, elementary principal, high school principal, and superintendent. Dr. Godfrey also serves as an adjunct professor for Minot State University. He is an Army Combat Veteran having served in Desert Storm.
Dr. Godfrey earned a bachelor's degree in social science from the University of Colorado-Pueblo and a master's degree in special education from Florida State University. He received his K-12 principal certification from the University of Alaska-Anchorage. In 2019, he completed his doctorate in educational leadership from the University of North Dakota. His dissertation, titled North Dakota Principals' Perceptions of Innovative Education Implementation Levels and Predictors, examines building administrator's level of understanding pertaining to innovative education and their perceptions as to the depth of implementation in their schools.
For most of his career, Dr. Godfrey has worked to implement innovative education in the schools he's been at. He has a great passion for preparing students for success in their personal future goals and works tirelessly to provide the necessary opportunities so students have the experiences and support to meet their desired post-school outcomes. His background in innovative education focuses heavily on project based learning.
Dr. Godfrey is married to his wife Jacquelyn and between them, have six children: Jeremy, Jay, Jeff, Jennifer, David, and Thomas; and five grandchildren: Braeyn, Boden, Paxton, Callen, and Banks. His interests include educational research, travel, camping, hunting, fishing, and just about anything having to do with the outdoors.